Lycon Strip Waxes are used super thinly, they remove short hair, they do not leave a sticky residue and are virtually pain free! All Lycon Strip Waxes are the same formula; however they have their own individual colours and aromatherapy ingredients. In addition Active Gold contains gold mica, SoYummy contains bronze mica and Iron Oxide, and Rosette Magic contains soothing Titanium Dioxide. All Lycon Strip waxes can be reapplied on the same are 2 to 3 times should some hair be missed.
Bikini Line / Deep Bikini
£18.00
Brazilian / Hollywood
£28.00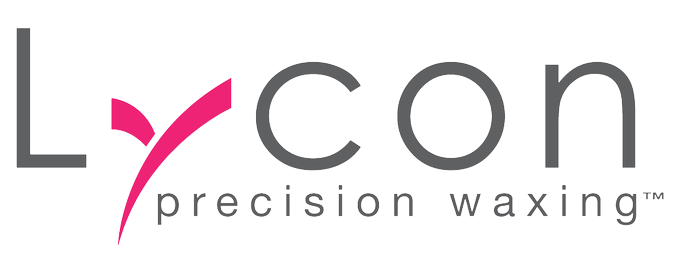 Lycon offers a wide array of Hot Waxes in many exciting colours and scents! Lycon Hot Waxes are a low temperature formula, they shrink-wrap and remove hair as short as 1mm, they are very pliable and painless for most. All Lycon Hot Waxes are the same base formula, with the additions of different aromatherapy ingredients. Titanium Dioxide, Iron Oxide and colours. For example, Rosette and Manifico (with Titanium Dioxide) and So Yummy (with Iron Oxide) are creamy and more gentle, in fact very soothing and perfect for sensitive areas. Should there be difficult or stubborn hair growth to remove; all Lycon Hot Waxes can be re-applied on the same area many times without the wax feeling too hot and without skin trauma or irritation.
Full Face and Neck
£40.00
Bikini Line / Deep Bikini Lines
£25.00
Brazilian / Hollywood
£40.00