Himalayan Salt Stone Massage

One of the purest forms of salt on the Earth, Himalayan Salt Stones contain 84 naturally occurring minerals and elements including Magnesium, Potassium and Calcium. Hand-mined and found deep within the Himalayan Mountains, these stones are free from modern day pollutants as well as being antimicrobial and anti-inflammatory.
Many of us carry our stress in our shoulders, neck, upper back and head, causing headaches, backache and a stiff neck. While juggling work and family life can sometimes be difficult, making time for yourself can help reduce the tension you could be carrying around, improving both your wellbeing and mental health.
While all massages are good for us, Indian head massages specifically targets these tense areas meaning they are the perfect stress buster for headaches.
Originating in India, the head massage is based on the ayurvedic system of healing and involves a combination of traditional Indian techniques alongside movements from Swedish massage. Stretching and massaging muscles in the affected areas with oil, these massages have been known to provide relief from headaches and migraines.
There are many other benefits of a head massage including the reduction of anxiety thanks to the ability to help lower any raised blood pressure. And thanks to the relaxing qualities of these massages, the recipient often has a more restful, deeper sleep.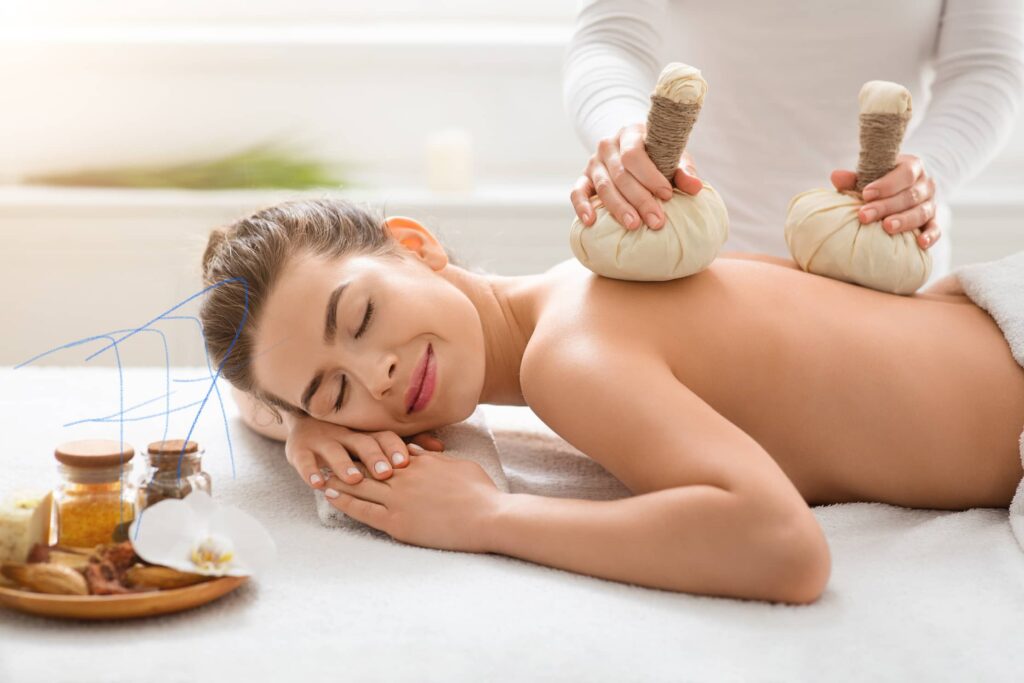 One of the most popular massage therapies practiced in India, potlis have been used in South East Asia, especially in Thailand, as a natural remedy for centuries. Potli massage therapy is done using heated herbal pouches also known as potlis (or poultice) that are used to rejuvenate, relax and nourish the affected area. When these potlis are placed on the body, they have a therapeutic effect. Well, aren't we all looking for that massage that heals our pain as well as leaves us feeling refreshed?
Ayurveda is known to be one of the oldest medicinal traditions in India and potli massage therapy finds its roots in this science. Potlis contain a selection of Ayurvedic herbs, both, fresh and dried, that are carefully chosen based on your Ayurvedic constitution and the issue that you're being treated for. They are then packed into a muslin cloth and dipped in warm medicated oil (for a wet massage) or sand or some herbal powder (for a dry massage) and then massaged onto specific pressure points that help in healing the body. They also help stimulate blood circulation which promotes faster recovery and healthy skin as well.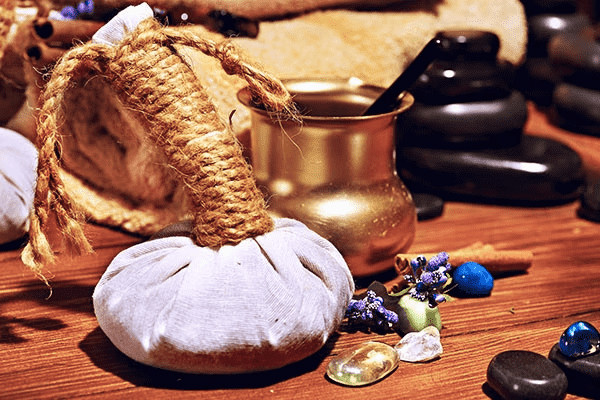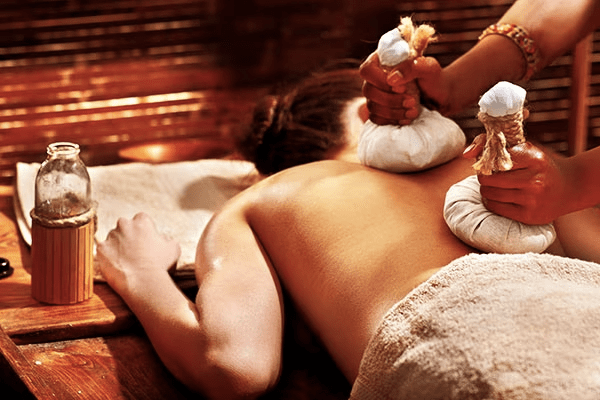 Potli massages work on an age-old philosophy which is based on the confluence of the elements of fire and water combined with specific herbs. When the heated potli is massaged on the body, it opens the pores and relaxes the muscles, allowing the carefully selected herbs to work on the body and mind, the latter being the reason why it is thought of as being very relaxing.
The potli massage is often recommended for illnesses such as rheumatoid arthritis, spondylitis, frozen shoulders, osteoarthritis and so on. The content of the potli is specific to the illness and the person's body and is hence it is best that one visits an ayurvedic practitioner or therapist to decide on which one suits your requirement. The treatment helps to relieve pain and inflammation, improve blood circulation and flexibility.
What are the kind of herbs used?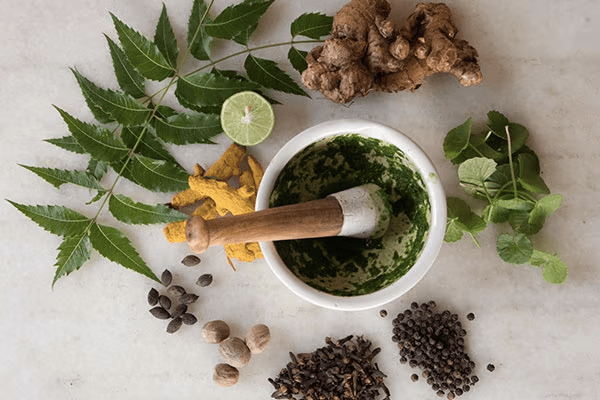 Ashwagandha is used to relax tensed muscles and help reduce stress.
Mustard and neem are used to give the skin and body a much needed detox.
Turmeric and ginger are used to revitalise and purify the body.
Rosemary and rice improve blood circulation and ease tension in the muscles.
Aloe vera and onion are used to reduce inflammation.
All of the above herbs can be used singularly or as a combination with other wet or dry herbs as deemed fit by your expert.
is a form of alternative medicine that utilises essential oils and other aromatic compounds. It is known to improve wellbeing, cognitive function and general health.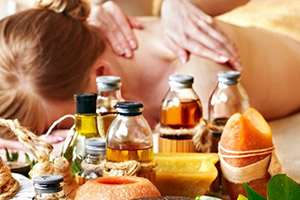 Back, Neck and Shoulder Massage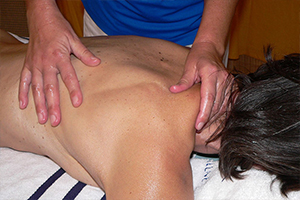 Concentrated on the back, neck and shoulder area soothe away tensions in your upper body, break down knots and improve your flexibility. It helps relieve headaches by stimulating the nerves on your scalp and the blood circulation within your head. You will feel relaxed and re-energized.
or zone therapy is an alternative medicine which involves applying pressure to the feet using intricate thumb, finger and hand techniques without the use of oil or lotion. It is based on pinpointing a complex system of zones and reflex areas linked to the rest of the body resulting in an overall improvement in physical condition throughout the whole body.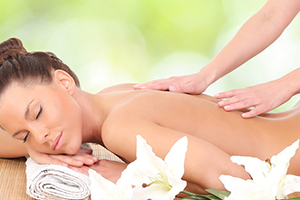 uses five styles of long, flowing techniques to massage. The five basic strokes are effleurage (sliding or gliding), petrissage (kneading), tapotement (rhythmic tapping), friction (cross fiber) and vibration/shaking.
Body Scrub and Body Wraps
A scrub or body polish is a spa treatment which exfoliates the skin on your body leaving it feeling fresh, smooth, moisturised and soft. An abrasive product is rubbed vigorously, and massaged across and into your skin, and is then rinsed away to reveal a moisturised layer of fresh, clean and smooth skin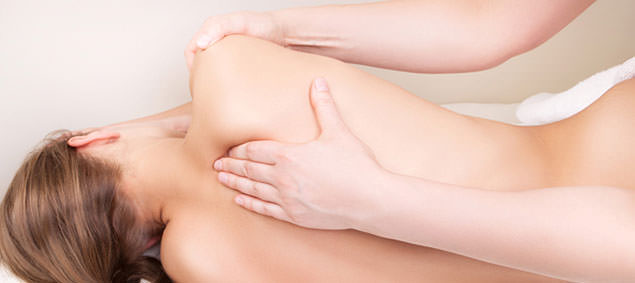 Deep tissue is a massage technique that focuses on the deeper layers of the muscle tissues: it aims to release the chronic patterns of tension and toxins in the body through slow strokes, using deep pressure techniques of fingers, elbows, forearms, fists and knuckels, generally localised on the affected areas. It is performed either following longitudinally or going across muscle fibers, tendons and fascia increasing blood and oxygen circulation reducing inflammation, and breaking down adhesions and knots. Deep Tissue massage also breaks off scar tissue over time and improve flexibility and mobility of treated muscle groups. The massage also works on physical and mental tension, it can induce pain due to the pressure applied on trigger points and damaged areas and often described as good pain: it is used to rehabilitate sports injuries while boosting mood and relaxation by triggering the release of oxytocin and serotonin.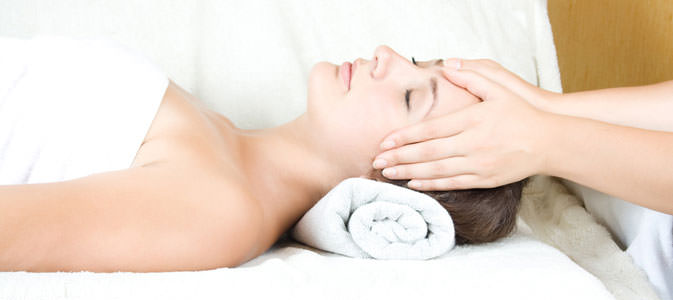 Natural Facelift Massage is a combination of different facial massage tecniques: Anma, a traditional acupressure system in Japan, Ayurveda, the ancient indian healing method and Western massage techniques like lymphatic drainage. This pampering and relaxing massage is performed over the upper part of the body beginning with shoulders, neck and back of the head and then focusing on face and facial contours. It also relaxes areas where there might be muscular tension, especially the jaw and it helps with the boost of collagen, drainage of puffiness, improve dark circles and overall complection. Blood and oxygen is also stimulated which will improve the tone and smoothness of the skin, and it is also described as a relaxing and settling massage. The massage includes an initial lymphatic drainage technique on the face and neck to remove fluids, toxins and lymph from the area in order to create a more suitable environment for the facelift strokes followed by the upwards movement of the skin and muscles. The massage might causes some temporary redness and minimum oil is applied and it is suitable for all skin types.